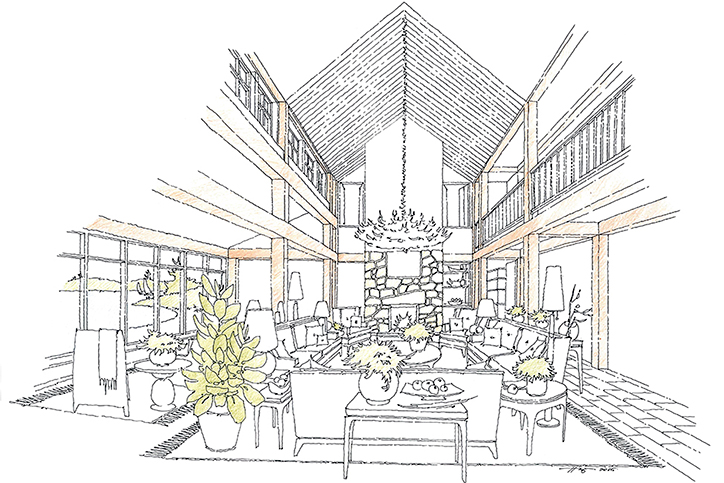 Moon River Cottage Updates
With the exciting new cottage being designed for a dramatic site on Moon River near Bala in Muskoka, Howard is again back in the landscape he loves best. He brings the experience designing hotels in Asia to this exciting project. The cottage's two wings enclose a large living space linked by a bridge across this post-and-beam interior.
The cottage is a hybrid, using post-and-beam construction in the main living area to give the space warm, character and a substantive scale while utilizing standard woof frame construction for the home two wings. This project is being designed to be LEED Platinum to ensure life cycle costs are minimal.